Actually, I do like American cities. Something about them, I'm not sure what, but I have this sort of fun touristy (Main Street USA - Disneyland) sort of feel. Anyway... Go Cleveland!
Take the quiz: "Which American City Are You?"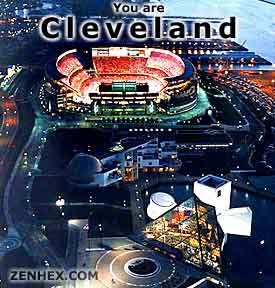 Cleveland
You are blue collar and Rock n Roll. You Work hard and party harder.
I like the sound of "Rock n Roll." I also like the sound of Rock n Roll! Yeah!! Speaking of partying, I might have one at the end of the month - I'll keep you posted.